Muzulu International Leadership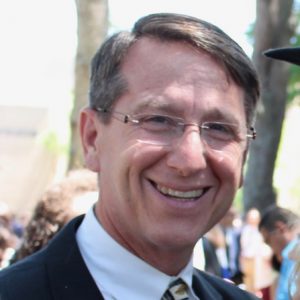 Mark Welton
Board Member
Mark Welton is married to Molly Smartt Welton of Virginia Beach, Virginia, the love of his temporal life. Mark is a Christian businessman, Attorney, Missionary, Pilot, and CEO of Triple R Ministries. Triple R is a new ministry to Foster and Adoptive families and children. Mark is the father of three children and numerous other the Lord has sent over the years. Amy Welton, their oldest is heading to Regent Law in the fall, Abby is married and a Nurse, & JohnMark works at SEAS a local engineering firm.
He is the owner of the Welton Law Firm, LLC, a firm located in Crestview, Florida. The Firm was started in 1994 and the practice actively engages in various types of litigation and ministry related matters. Mr. Welton is a graduate of Bob Jones University with a Business degree and a Doctorate from Regent University School of Law. He has completed all of his course studies for a second Doctorate in Christian Apologetics at Southern Evangelical Seminary and is in the process of completing his major project. He is a member of the Florida Bar and has practiced law in Crestview, Florida since 1994. Mark is a board-certified mediator and is actively involved with a number of non-profit ministries including but not limited to, Triple R Ministries, HHY an orphanage in Ndola, Zambia, Voddie Baucham Ministries, Wrath & Grace, and Muzulu International.
He is a member of the First Baptist Church in Crestview, Florida. He also remains actively involved with many areas of missions locally and globally.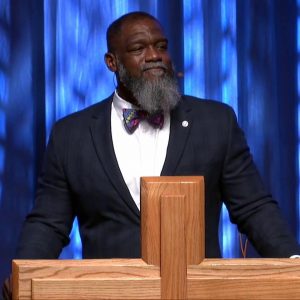 Voddie Baucham
Board Member
Voddie Baucham wears many hats. He is a husband, father, former pastor, author, professor, conference speaker, and church planter. He currently serves as Dean of Theology at African Christian University in Lusaka, Zambia.
Voddie makes the Bible clear and demonstrates the relevance of God's word to everyday life. However, he does so without compromising the centrality of Christ and the gospel. Those who hear him preach find themselves both challenged and encouraged.
Dr. Baucham holds degrees from Houston Baptist University (BA in Christianity/BA in Sociology), Southwestern Baptist Theological Seminary (M.Div.), Southeastern Baptist Theological Seminary (D.Min.), an honorary degree from Southern California Seminary (D.D.), and additional post-graduate study at the University of Oxford, England (Regent's Park College).
Voddie and his wife, Bridget have been married since 1989. They have nine children: Jasmine, Trey (Voddie, III), Elijah, Asher, Judah, Micah, Safya, Amos, and Simeon. The Bauchams are committed home educators.
Away from the pulpit and the classroom, Voddie is also a voice actor, lending his voice to films like George Washington Carver:  An Uncommon Way, and the 2017 national theatrical release,  Genesis:  Paradice Lost, and an accomplished Martial Artist. He took up Brazilian Jiu-Jitsu in 2012 as an avenue of self-defence training, personal fitness, and outreach. However, he began competing and found both a passion and a talent. He has won numerous tournaments and titles, including winning the 2014 Pan American Championship in his division.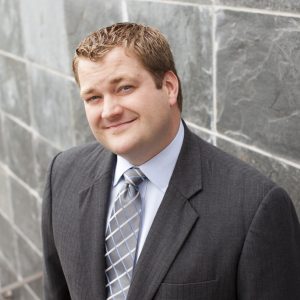 Mark Ziebold
Board Member
Mr. Ziebold received his JD and LLM (Taxation) from Chapman University School of Law after receiving his Bachelor of Arts degree in Economics from Baylor University in Texas. He has also obtained his Certified Asset Protection Planner and Certified Wealth Preservation Planner designations from the Wealth Preservation Institute and is a member of the California, Nevada, Arizona, South Dakota, Hawaii, and Texas State Bars. Mr. Ziebold received his status as a certified specialist in the areas of Estate Planning, Trusts, and Probate Law from the State Bar of California, Board of Legal Specialization in 2010, and has become a state certified specialist in the area of Taxation in 2012. He is currently one of less than one hundred attorneys in the state of California with both the taxation and estate planning specializations.
Mr. Ziebold is the owner of the Ziebold Law Group and partner in Million Voorhees Ziebold, LLP, where he concentrates his practice in the areas of estate planning, probate administration, trust administration, charitable organizations, asset protection, business formation, family office services, and estate, gift, income, and generation skipping tax planning. He also serves as a private fiduciary on various types of irrevocable trusts and was a co-author on the book Asset Protection Strategies and Forms published by James Publishing for several years. One specialty area of his practice involves the use of premium financed life insurance where Mr. Ziebold has worked with private clients and with institutions as their counsel, such as Northern Trust and City National Bank, to implement these types of strategies for the institution's own clients and has implemented over one hundred of these types of transactions.
Mr. Ziebold is a regular speaker for private companies and for attorney and CPA continuing education events. He has provided training and seminars for Goldmark Financial Services, Wells Fargo Advisers, and the Tax and Financial Group. He also was one of the speakers at the National Business Institute's presentation on "Top Ten Estate Planning Techniques" in December of 2009, and was a featured Expert on the Robert Larsen Radio show on KCAA radio in September of 2010. Mr. Ziebold is also regularly asked to speak to nationwide audiences such as the 2012 NFP Life Brokerage Sales Summit in Dallas, Texas, and the national meeting of First Financial Resources in 2014 and 2018.
Mr. Ziebold lives in Papaikou, Hawaii, and is married to Rachael. He has two sons, Ethan and Lucas, and two daughters, Shelah and Aya, as his family completed an international adoption in 2016. Mr. Ziebold regularly contributes Pro Bono time to various charities throughout Orange County and the United States.
He has offices in Hawaii, Orange County California, and Las Vegas, splitting time between the three offices. Currently Mr. Ziebold is a student at Reformed Theological Seminary in their Master of Arts in Theological Studies Program and is pursuing his Biblical Counseling certification from the Association of Certified Biblical Counselors.